Are you searching for a high-quality yet affordable safe to secure your valuables in Cocoa Beach and Brevard County, FL? At Beach Locksmith, we understand the importance of protecting your possessions without breaking the bank. That's why we offer an impressive range of used safes for sale in Cocoa Beach & Brevard County, FL that have been meticulously inspected and restored to ensure they're ready to safeguard your prized possessions.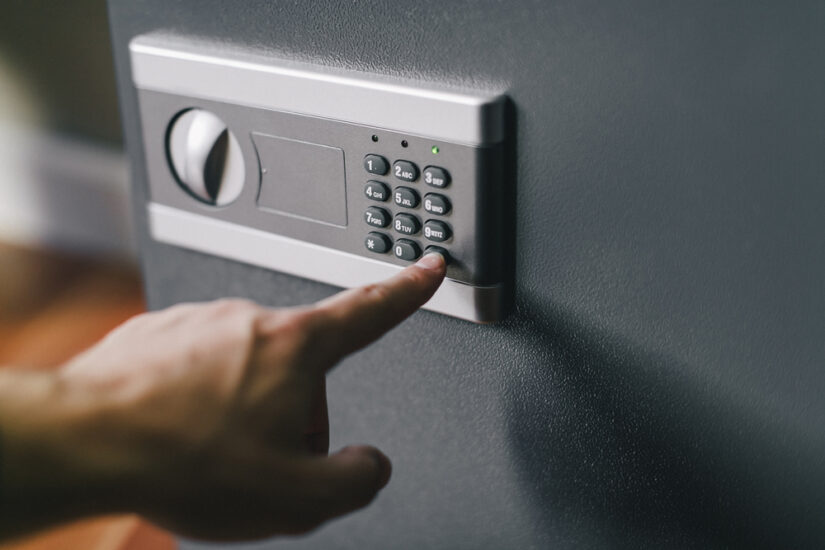 Benefits of Buying a Used Safe
Cost savings
When you buy used safes in Cocoa Beach, FL from a reliable provider, you get an excellent, well-built safe at a fraction of the price of a new one. This is because previous owners may have upgraded to a larger safe, moved, or simply no longer needed it, leading to a lower resale price.
In addition to the initial purchase price, purchasing a pre-owned safe can save you money in the long run. You might find a used safe that already includes additional features or accessories you would have paid extra for if you got a brand-new one. Plus, since safes are built to last for many years, a well-maintained used safe will still provide the same level of protection and security as a new one without the higher price tag.
With a used safe in Cocoa Beach, FL, you can enjoy the peace of mind that comes with securing your valuables, all while keeping your budget in check. It's a smart and wallet-friendly choice for those looking to safeguard their belongings without compromising quality.
Eco-friendly
By investing in a secondhand safe, you're giving a second life to a durable product, reducing the need to manufacture new safes. This helps conserve valuable resources, lower energy consumption, and decrease the environmental impact.
You'll also be helping to minimize waste that would otherwise end up in landfills. Safes are made from heavy-duty materials like steel and iron, which take a considerable amount of time to decompose. As we reuse and repurpose safes, we contribute to a more sustainable community in Cocoa Beach and Brevard County.
Also, choosing a used safe supports the local circular economy, promoting the exchange and reuse of goods within the community. This fosters a greener environment, helps strengthen the local economy, and supports small businesses that deal with pre-owned safes.
Quality assurance
Reputable used safe Brevard County, FL sellers like Beach Locksmith, thoroughly inspect and restore their used safes to ensure they meet the highest security standards. You can have confidence that your safe will offer the same level of protection as a brand-new one, all while enjoying significant cost savings.
Our team of safe locksmith technicians evaluates each pre-owned safe to identify any potential issues or necessary repairs. Here's our step-by-step process to ensure each used safe meets our strict quality standards:
Visual inspection: We begin by conducting a comprehensive visual inspection of the safe's exterior and interior, checking for any signs of damage, wear, or tampering.
Lock mechanism check: The next step involves checking the safe's lock mechanism, including combination locks, electronic locks, or biometric locks. Our locksmiths test the functionality of each lock.
Bolt work and hinges examination: Next, we examine the safe's bolt work and hinges, which are critical components for ensuring the safe's security. We check for proper alignment, wear, and smooth operation to guarantee the safe remains impenetrable when locked.
Fire and water resistance assessment: If the safe is designed with fire or water resistance features, our team verifies that these protective elements are intact and functional. We inspect the seals and any other related components to see if they continue to provide the intended level of protection.
Interior inspection: Our locksmiths also examine the safe's interior, including any shelves, compartments, or other organizational features.
Repair and replacement: After identifying any concerns or issues, our technicians address them by repairing or replacing the necessary components with high-quality parts. Our goal is to restore the safe to its original, optimal functionality.
This systematic restoration process ensures your used safe works as reliably and securely as a new one, offering you top-notch protection without putting a dent in your wallet.
Explore Affordable Security Solutions: Browse Our Selection of Used Safes Today
The right safe can make all the difference when protecting your precious belongings, and Beach Locksmith is here to guide you in finding the ideal match for your Cocoa Beach or Brevard County home. Thanks to our detailed inspection and refurbishment process, our carefully curated selection of restored used safes has the assurance of uncompromised security.
At Beach Locksmith, we're not just your average safe retailer or locksmith—we're your neighbors and friends, dedicated to helping you safeguard your cherished memories and treasured items. As a locally owned business, we are committed to serving our community with a complete range of locksmith services, including 24/7 emergency assistance. If you have any questions, call us at (321) 783-4118 or contact us online.