Moving to a new home or office in Cocoa Beach or Brevard County, FL can be an exciting experience, but it also comes with its fair share of challenges, such as the relocation of your heavy and valuable safe. Safes are designed to protect your precious belongings, and moving them requires special care and expertise to ensure their integrity remains intact. That's where the expert safe movers at Beach Locksmith come in.
With years of experience and a deep understanding of the unique needs of Florida residents, our professional safe moving team is here to make your safe relocation a breeze. In this post, we'll discuss the importance of hiring experienced safe movers in Cocoa Beach, FL and how Beach Locksmith can ensure a smooth, stress-free move for your American Security Safe in Brevard County or Merik Safes in Cocoa Beach & Brevard County, FL.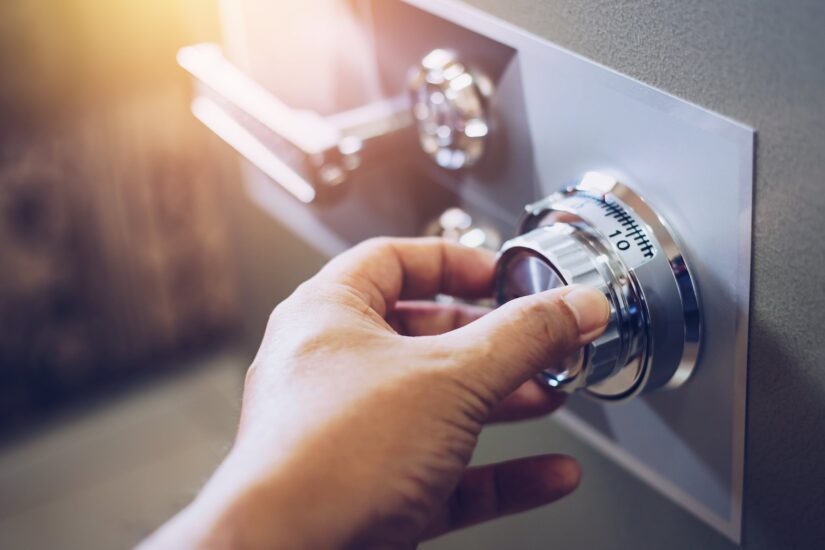 Benefits of Hiring Professional Safe Movers
The benefits of hiring a top-rated safe moving company in Cocoa Beach & Brevard County, FL cannot be underestimated, especially when you consider the unique challenges faced by residents in the coastal areas. By entrusting your safe relocation to a professional mover, you can enjoy peace of mind knowing that your valuable possessions are in capable hands.
Protection from Florida's unpredictable weather
The local climate in Cocoa Beach and Brevard County can be unpredictable, with sudden rainstorms and high humidity levels. Imagine a sudden downpour during your safe relocation, leaving you scrambling to protect your valuable items from water damage.
Professional safe delivery and moving services are well-versed in dealing with such conditions, ensuring your safe is properly protected during the move, even in the face of unexpected weather changes. They come prepared with the right tools, materials, specialized equipment needed, and the know-how to shield your safe from any unexpected weather challenges. You can rest easy knowing your prized possessions are in good hands.
Expertise in handling safes of all sizes and types
Whether you're relocating a petite home safe or a massive commercial vault, skilled safe movers can handle it all. With their wealth of experience, they have encountered a wide variety of safes, each with its own unique features and quirks. This extensive knowledge makes them the go-to experts for safely and efficiently moving your precious asset.
Familiarity with local regulations
Safe movers in Cocoa Beach and Brevard County know the local building codes, zoning regulations, and other pertinent rules that may impact your safe relocation process. By working with local gun safe moving services, you can avoid potential fines or delays due to non-compliance with these regulations.
For instance, some buildings or communities may have specific rules about moving heavy items or require special permits for such activities. Safe movers are familiar with these guidelines and will ensure all necessary paperwork is in order before proceeding with the relocation.
Knowledge of local terrain and traffic patterns
Maneuvering through the streets and neighborhoods of Cocoa Beach and Brevard County while transporting a valuable safe can be challenging. However, moving services are intimately familiar with the local area, making them well-equipped to handle such hurdles and ensure a smooth relocation for your safe.
These experts possess valuable knowledge of the most efficient routes to take and any potential obstacles or traffic bottlenecks that could hinder the moving process. They constantly update their knowledge of local road conditions, construction zones, and traffic patterns, enabling them to plan the best possible course for transporting your safe.
Proper equipment and resources
Moving a safe requires delivery-specialized moving equipment, such as heavy-duty dollies, ramps, and padding. A professional safe mover company comes fully equipped with all the equipment and resources, including a discreet delivery truck, ensuring a safe, private storage environment for your precious belongings.
They will also be able to anticipate any logistical challenges that might come up, such as maneuvering your safe through tight spaces or coordinating with other professionals like electricians or plumbers.
Liability coverage
In the unlikely event that your safe or property experiences any loss/damage during the move (including if the movers suffer crushing injuries), safe moving services carry insurance coverage to safeguard your interests. This added layer of protection from safe movers' insurance provides you with peace of mind as you entrust your valuable possessions to their care.
Time and energy savings
Moving a safe can be a time-consuming and labor-intensive process. By hiring professional safe movers in Cocoa Beach and Brevard County, you can save yourself the time and effort required to tackle this challenging task, allowing you to focus on other aspects of your relocation.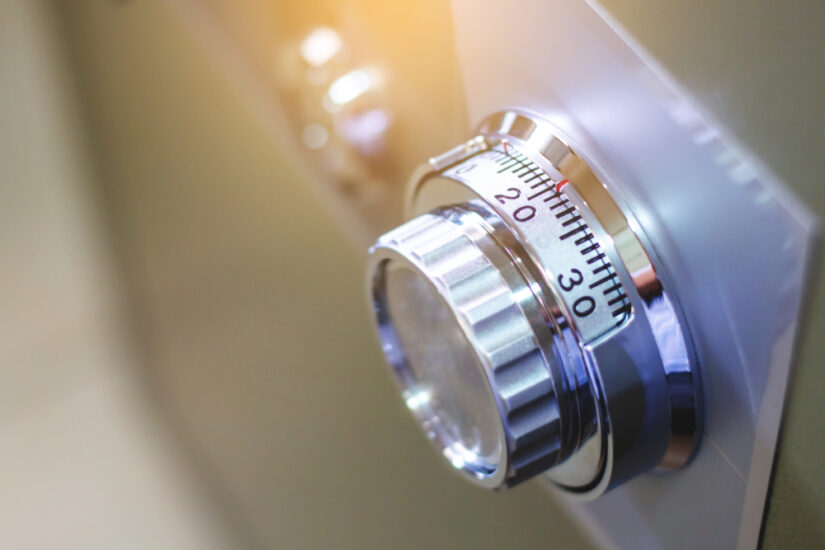 Why Choose Beach Locksmith in Cocoa Beach and Brevard County?
Our team has earned a reputation for delivering exceptional service in the community. We provide new and used safes for sale in Cocoa Beach & Brevard County, FL, including American Security Safes Cocoa Beach, FL, and Merik Safes in Cocoa Beach & Brevard County, FL. Here are a few reasons why Beach Locksmith should be your go-to choice:
Local expertise
We have extensive knowledge of Cocoa Beach and Brevard County, making us well-equipped to handle the unique challenges of moving safes in the region. Our familiarity with the area allows us to choose the most efficient routes and avoid potential obstacles, such as congested roads or construction zones.
Wide range of services
Beach Locksmith offers safe relocation services and covers all your residential, commercial, and automotive lock needs. We can also handle any lock-related issues you might experience. Our services include lock installation, repair, replacement, key duplication, access control systems, and even high-security vehicle locksmith assistance.
Experienced team
Whether you have a smaller home model or a larger commercial vault, we have the skills and specialized equipment to professionally transport your safe with the utmost care. The staff at Beach Locksmith are highly skilled and have the safe moving equipment to handle various types of safes, including:
Fire-resistant safes
Burglar-resistant safes
Wall safes
Floor safes
Gun safes
Jewelry safes
Data and media safes
Deposit safes
Biometric safes
Combination and electronic lock safes
24/7 emergency services
Our 24/7 safe locksmith emergency services provide you with prompt and reliable assistance, no matter the time or the situation. Whether you're locked out of your home, office, or vehicle, or facing a broken lock or lost key, we are always just a phone call away.
The dedicated locksmiths at Beach Locksmith understand the importance of on-time delivery and quickly resolving emergencies to minimize their stress and inconvenience. With our fast response times and commitment to exceptional customer service, you can trust us to be there for you, day or night, ensuring your safety in Cocoa Beach and Brevard County.
Relocate Your Safe with Confidence: Choose Beach Locksmith
If you're looking for a safe moving expert in Cocoa Beach and Brevard County, FL, look no further than Beach Locksmith! Our trained locksmith technicians understand the importance of securely moving your safe – with our extensive experience, state-of-the-art equipment, and unmatched local knowledge, we ensure a seamless relocation of your precious belongings.
We're also a one-stop-shop for all your locksmith needs, offering round-the-clock emergency services. Get in touch with us today to get an accurate price quote and let us exceed your expectations. Give us a call at (321) 783-4118 or fill out this form to get started.