A security system is a set of devices and procedures designed to protect a building or area from unauthorized access, vandalism, and theft. Security systems can include a variety of components, such as a security alarm, surveillance cameras, motion detectors, and secure locks.
Some security systems are designed to alert authorities in the event of an intrusion. Others are designed to deter intruders by making it obvious that the premises are being monitored with security cameras, smart home technology solutions, and more.
The specific components of your security system should depend on your safety needs and the resources available to manage it. If you need business security, or smart home systems in Cocoa Beach, don't hesitate to call the home and commercial security professionals at Beach Locksmith in Brevard County and Cocoa Beach, FL.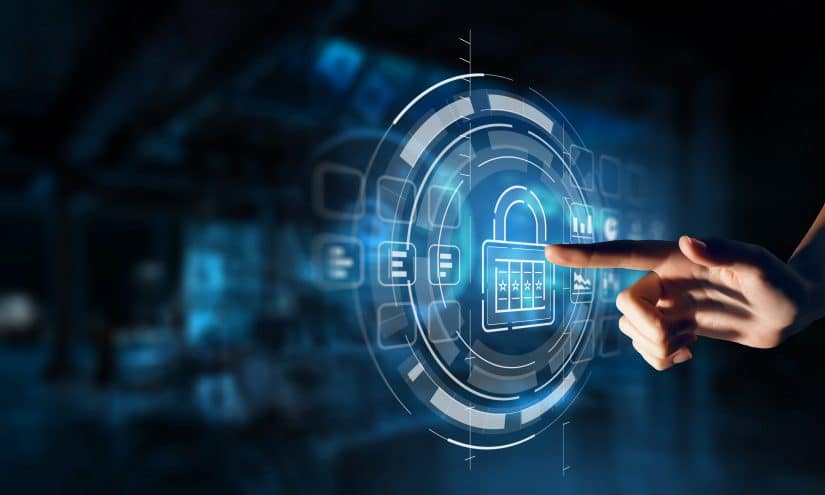 What Are the Different Types of Home Security Systems?
There are many different types of home security systems available in Cocoa Beach, FL, and the best option for you will depend on your specific needs and budget. Some common types of home security systems include the following:
Monitored System
Monitored systems are connected to a central monitoring station that is staffed 24/7. These are typical in business security. If an alarm or fire alarm is triggered, the monitoring station will contact the homeowner or business owner and, if necessary, dispatch emergency services. These systems typically require a monthly fee for monitoring services.
Unmonitored Security Systems
Unmonitored systems do not have a central monitoring service and rely on the homeowner to contact emergency services when an alarm is triggered. These systems are typically less expensive than monitored systems, but do not offer the same level of protection.
Wired Security Systems
Wired systems require physical wiring to be installed in the home to connect the various sensors and devices. These systems can be more expensive to install, but they may offer a more reliable connection than wireless systems. Speak with Beach Locksmith today about your professional security options in Cocoa Beach.
Wireless Security Systems
Wireless systems use radio frequency (RF) technology to communicate between the various sensors and devices. Wireless tech is typically easier to install and can be more convenient. However, they may not be as reliable as wired systems. Consult with a business or home protection service today about your options.
Smart Security Systems
These systems can be controlled and monitored using a smartphone app or web portal. They often include features such as remote arming and disarming, real-time notifications, and video surveillance. This technology will not only tell you who's at your front door, but this service could also save your life and give you more control over the security of your data and home.
Commercial Security Systems
Commercial security systems are designed to protect businesses, warehouses, and other commercial properties. Like residential security systems, they can be monitored or unmonitored, wired or wireless, and may include a range of sensors and devices such as burglar alarms, CCTV cameras, and access control systems.
Some additional features that may be included in commercial security systems include:
Panic buttons, which are often located at key points around the property, can be pressed to immediately trigger an alarm and alert authorities in case of an emergency.
Hold-up alarms can be activated by employees in case of a robbery or other violent situations.
Environmental sensors can detect smoke, carbon monoxide, and other potentially hazardous conditions. These sensors may also reduce your energy consumption costs.
Video surveillance CCTV cameras can be used to monitor the interior and exterior of the property, providing a record of activity that can be used for security and loss prevention purposes.
In addition to these features, commercial security systems may also include more advanced technologies such as facial recognition, automated technology, license plate recognition, and AI-powered video analytics. It's important for businesses to carefully consider their security needs and budget when choosing a commercial security system.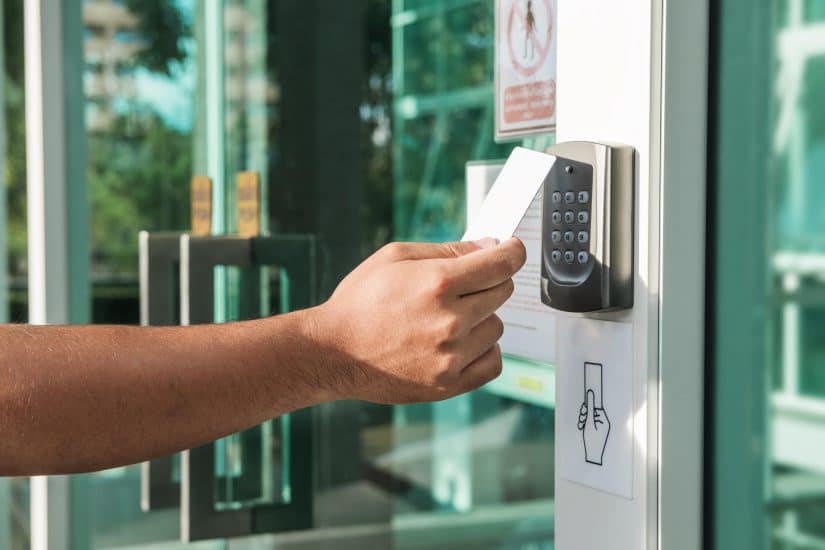 Reasons You Need a Security System For Your Home and Business
There are many reasons why you should consider installing a professional security system in your home or business. Some of the benefits of having a professional security system in your life include the following:
Deterring burglaries
Providing peace of mind
Protecting your valuables and data
Monitoring for emergencies at your home or business
Protecting your family
Reducing insurance costs
Overall, a security system service can provide a range of benefits for both homeowners and businesses, helping to protect your property and loved ones, and giving you peace of mind.
Home Security Systems Cocoa Beach, FL FAQs
Here are some frequently asked questions about home security system services in Cocoa Beach:
How Much Does a Home Security System Cost?
The cost of a home security system can vary greatly depending on the type of system, the service features included, and the company you choose to install it. Some basic systems can start at around $200, while more advanced systems with a range of features and sensors can cost $1,000 or more.
Can I Install a Home Security System Myself?
It is possible to install some home security systems yourself, but it is generally recommended to have a professional install the system. A professional can help ensure that it is installed properly and all of the sensors and devices are functioning correctly.
Can I Customize a Home Security System?
Most home security companies offer a range of options and features that can be customized to meet the specific needs of your home and budget. You can choose the type of sensors and devices you want to be included in your system, as well as the type of monitoring and response services you want.
Will a Home Security System Reduce My Home Insurance Premiums?
Some insurance companies offer discounts to homeowners who have security systems installed. The pricing is reduced because your protected house and business are considered to be at a lower risk for burglaries and other losses. Check with your insurance company to see if they offer any discounts for having a security system installed.
Why Choose Us As Your Locksmith in Cocoa Beach, FL?
Beach Locksmith, Cocoa Beach, FL is a professional locksmith and security service provider that offers quality lock repairs, installation, replacement, and safes and vault services in Brevard County and Cocoa Beach, FL.