Beach Locksmith offers premier safe installation services in Cocoa Beach and Brevard County, FL. Our team of experienced safe installation Cocoa Beach and safe installation Brevard County experts are dedicated to safeguarding your most valuable possessions and providing reliable, safe installation solutions. With a commitment to excellence and customer satisfaction, our locksmith services team will ensure that your valuables remain secure and protected from potential threats.
Whether you need a safe for your home or business, we have the expertise to meet your needs. Read on to learn more about the importance of safe installation, safe lock repair, and safe unlocking and how Beach Locksmith can be your trusted partner in securing your belongings.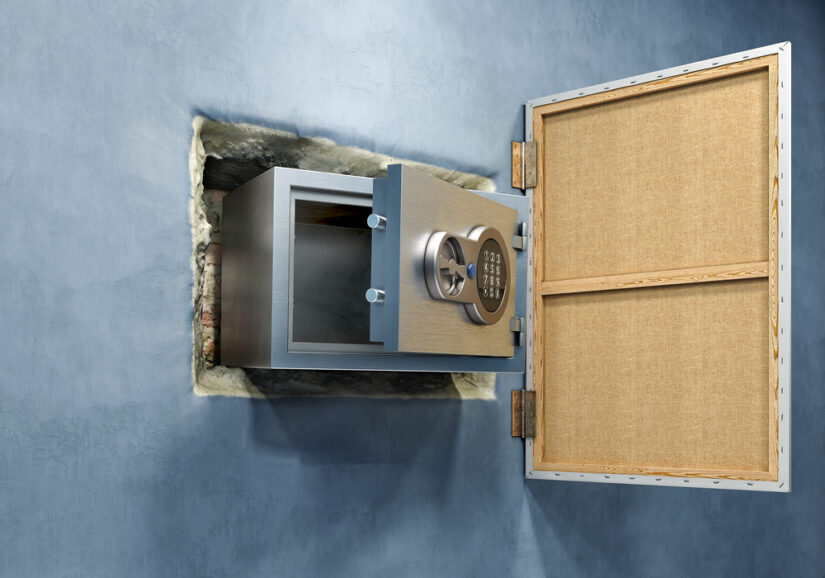 Understanding the Importance of Safe Installation
Why Invest in a High-Quality Safe?
Safe installation is key to protecting your valuable assets from theft, fire, and other potential hazards. High-quality safes give you peace of mind, knowing that your important documents, cash, jewelry, and other valuables are secure. By investing in a sturdy and reliable safe, you can ensure the safety of your belongings.
The Risks of Not Having a Safe
Without a proper safe, you leave your valuables vulnerable to theft and damage. Brevard County and Cocoa Beach, FL are not immune to burglary and other criminal activities. A safe ensures that you have an added layer of protection against such risks, minimizing the chances of loss and potential harm.
Safe Installation: Cocoa Beach & Brevard County Services
Residential Safe Installation
At Beach Locksmith, we understand the importance of protecting your cherished possessions. Our residential new safe and used safes installation services are tailored to meet the needs of homeowners in Cocoa Beach and Brevard County. Whether you need a small safe for personal documents or a larger one for storing valuable heirlooms, our team will help you choose the perfect safe and ensure its proper installation.
Commercial Safe Installation
Businesses in Brevard County need robust security measures to protect their assets and sensitive information. Our commercial safe installation services cater to the diverse needs of businesses, from retail stores and restaurants to offices and financial institutions. With a wide range of safes designed for commercial use, we can assist you in selecting the ideal safe to meet your security requirements.
The Safe Installation Process
Consultation and Assessment
Our safe installation process begins with a thorough consultation to understand your needs and preferences. Our team will assess your property and discuss options that fit your requirements and budget.
Customized Safe Recommendations
Based on the consultation and assessment, we will provide you with a range of safe options that align with your needs. Our selection includes various sizes, security levels, and locking mechanisms to accommodate your unique demands.
Expert Installation and Setup
Once you've chosen your preferred safe, our skilled locksmiths will proceed with the installation process. We use the latest tools and techniques to ensure a seamless installation that guarantees maximum security for your valuables.
Maintenance and Support
At Beach Locksmith, we prioritize the longevity and reliability of our safe installations. We offer regular maintenance services and ongoing support to keep your safe in optimal condition for years.
Advantages of Choosing Beach Locksmith for Safe Installation
Experienced and Certified Locksmiths: Our team of Cocoa Beach locksmiths are highly skilled and certified, ensuring that you receive top-quality safe installation services.
Wide Selection of Safes: We offer an extensive range of safes, from high-security models to fire-resistant options, to cater to your specific safe installation needs in Brevard County.
Excellent Customer Service: Customer satisfaction is our priority, and we strive to deliver exceptional service from the initial consultation to the final installation.
Competitive Pricing: Our safe installation services are competitively priced, making top-notch security accessible to residential and commercial clients.
Importance of Professional Safe Installation for Your Home or Office
Safe installation is critical to ensuring the security and protection of valuable assets in residential and commercial settings. Whether it's your home or office, having a professional handle the installation of a safe offers numerous advantages that cannot be overlooked. Below are some key reasons highlighting the importance of professional safe installation:
Expertise and Knowledge
Professional locksmiths have the expertise and knowledge to recommend the most suitable safe for your needs. They understand the various types of safes available in the market, their features, and their security level. Their experience allows them to accurately assess your security requirements and suggest the best options for your budget and purpose.
Customized Solutions
A professional safe installation service ensures that the safe is tailored to meet your security requirements. They can assist in selecting a safe with the appropriate size, locking mechanism, and protection needed for the items you wish to secure. This personalized approach ensures that the safe complements your home or office environment seamlessly.
Optimal Placement
Proper placement of the safe is essential to maximize security. Professional locksmiths can determine the most strategic and inconspicuous location for the safe, making it harder for potential intruders to locate and access it. Correct placement also ensures easy access for authorized individuals while maintaining the confidentiality of its location.
Enhanced Security Features
High-quality safes have advanced security features like biometric locks, digital keypads, and time-delayed locking systems. A professional safe installation ensures that security features are correctly set up and functioning optimally, providing additional protection against unauthorized access.
Proper Anchoring
A securely anchored safe is crucial to prevent theft attempts where burglars may try to carry the safe away. Professional locksmiths are adept at properly anchoring safes to the floor or wall, making it extremely difficult for thieves to remove them.
Minimized Risk of Damage
Incorrect installation can damage the safe or surrounding structures, compromising its effectiveness and potentially leading to costly repairs. Professional installation reduces the risk of damage to the safe and any structural elements of your home or office.
Compliance with Insurance Requirements
Some insurance policies have specific requirements for installing safes to qualify for coverage against theft or loss. Professional safe installation ensures that the safe meets the necessary criteria, giving you peace of mind and potentially lowering insurance premiums.
Longevity and Warranty
Safes are an investment in security, and professional installation can extend their lifespan. Additionally, many safes have warranties, and proper installation is often a prerequisite for maintaining warranty coverage.
Discretion and Confidentiality
Professional locksmiths understand the importance of discretion and confidentiality when handling safe installations. They ensure that sensitive information remains confidential.
Get Peace of Mind with Reliable Safe Installation in Cocoa Beach & Brevard County, FL
Protecting your valuable assets is a responsibility that should not be taken lightly. Beach Locksmith's safe installation services in Cocoa Beach and Brevard County, FL, provide you with the peace of mind you deserve. With our experienced locksmiths, wide selection of safes, and commitment to exceptional customer service, we are your dedicated partner in securing what matters most. Be sure to call us today at (321) 341-2068 or contact us online to schedule a consultation and fortify the safety of your valuable possessions.