Professional locksmiths can deal with any lock or key-related issue under the sun. Whether it's residential, commercial, or automotive lock repair, replacement, or installation services, the right person should be able to perform any lock or key-related services you need. If you're looking for professional, friendly locksmiths in Rockledge, FL, your best bet is at Beach Locksmith. We are one of the best lock and key service providers serving Rockledge, FL. To hire locksmiths for your businesses, get in touch with us to receive a quote.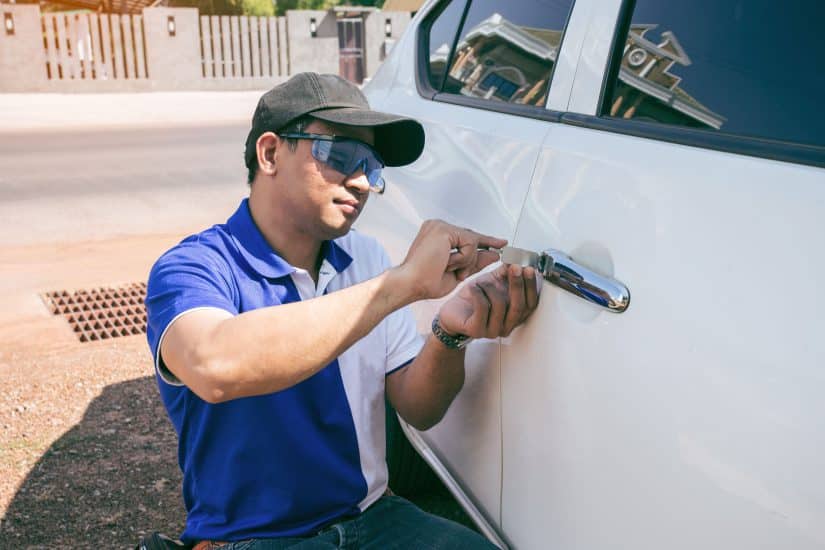 When to Call Our Locksmith Professionals
Beach Locksmith provides a full range of locksmith services in Rockledge, FL. We provide 24/7 emergency services and lock services, so you're able to contact our experts at all hours, even if it's in the middle of the night. Here are some locksmith services that you can call our professionals for.
Locked yourself out
Locking yourself out of your car, house, or business can be frustrating. It can mess up your entire day unless you are able to find someone who can fix the issue quickly. Beach Locksmith can come to your location fast to help get you back in your house. We are available 24/7. Whether you've found yourself in a bind during the day or after midnight, you will always find someone at our business to help you when you're in dire need. Once we receive your request, we will dispatch a professional residential or automotive locksmith with expertise in the precise locksmith service you need.
Lost or stolen keys
If you lost your keys or had them stolen, you'll need a new set of keys to access your home or car. You should also consider changing the locks, especially if your key got stolen. This would ensure that the thief doesn't get access to your vehicle or property, provided they know which lock the car key belongs to. The technicians at Beach Locksmith provide both new locks and keys in Rockledge, FL. If you are in search of a professional locksmith service in Rockledge for your business, contact us now for lock service.
New house
If you have moved into a new apartment, you should get new locks and keys. This is especially important if you got the apartment from someone who already has keys to the lock. The intelligent thing to do here is to replace the lock so only you and those closest to you have the original and spares. Beach Locksmith can help you in this regard. Call our technicians if you have moved into a new house and want to replace the locks of all the entryways, including the front and back doors.
Additional security for homes and businesses
Locksmiths are not only needed when there is an emergency. You could also need one if you want to improve the security of your place by putting some additional measures in place. A professional can burglar-proof your house or business and ensure that a thief doesn't get an opportunity to break in – or have a tough time doing so. This is to ensure you're made aware of any attempts. Beach Locksmith can beef up your property's security. Call us now for professional services, including automotive locksmith services.
Beach Locksmith – Commercial, Residential, and Automotive Locksmith, Rockledge
You name the locksmith service, and Beach Locksmith provides it. We have been in business for a long time, leading to the empire we have built over the years. Not many in the industry can walk shoulder-to-shoulder with us, given the quality of our product and service, our quick response, our friendly staff, and our competitive pricing. If you're looking for a well-rounded locksmith, you won't find a better fit than us. Whether you need a lock or key repair, replacement, or installation service, we are all that you could ask for. We also install safes and vaults. If you want to keep your important documents and assets in a safe space, we can help you develop the best security solution possible. For any locksmith, security needs, and automotive locksmith services, hire our professional services now.
Emergency Commercial Locksmith Services We Provide
Here are some commercial locksmith services for which you can call us any time.
Key duplication
Key extraction
Lock or key replacement
Install new locks
These are only a few locksmith services we provide. Call us now for all your commercial and residential locksmith and security needs in Rockledge.
Frequently Asked Questions
Do you provide 24/7 locksmith services?
It is possible to lose or get locked out of your home or car at all hours of the day. If you're really unlucky, this could even happen at an isolated place, so you won't have many people around that could help you with your lock issue. Our company understands this and, thus, provides 24/7 services to everyone that falls within our operating region. Once we know your location and problem, we will dispatch the best-suited technician so you get the help you need.
Can all the locks in my house be opened with one key?
Yes. Getting a master key that opens all the locks in your house (so you won't have to manage a heap of keys), is totally possible. All you need is an experienced locksmith who knows their way around locks, and you'll be golden. Let your locksmith know what locks you need a common key for and you'll get it!