We understand the frustration and urgency of being locked out of your safe. Whether it's a forgotten combination, a malfunctioning lock, or any other issue preventing access, Beach Locksmith's experienced locksmiths are here to help with our professional safe unlocking Cocoa Beach and Brevard County, FL services.
Backed by state-of-the-art tools and proven techniques, we can unlock safes of various types and sizes while maintaining confidentiality and security. Read on to learn more about the importance of reliable safe unlocking services and how Beach Locksmith can assist you in regaining access to your safes and valuable possessions.
The Need for Professional Safe Unlocking Services
Locked Out of Your Safe? Don't Panic
Discovering that you are locked out of your safe can be a distressing experience, especially if you have important documents, valuable items, or irreplaceable heirlooms inside. Instead of panicking and attempting to force open the safe, it's prudent to seek help from professional locksmith services to avoid causing costly or irreparable damage.
Importance of Hiring Professional Safe Unlocking Services
Safe unlocking requires precision and expertise to prevent damage to the safe's mechanisms. Professional locksmiths have the knowledge, experience, and specialized tools to unlock safes efficiently without compromising their security features.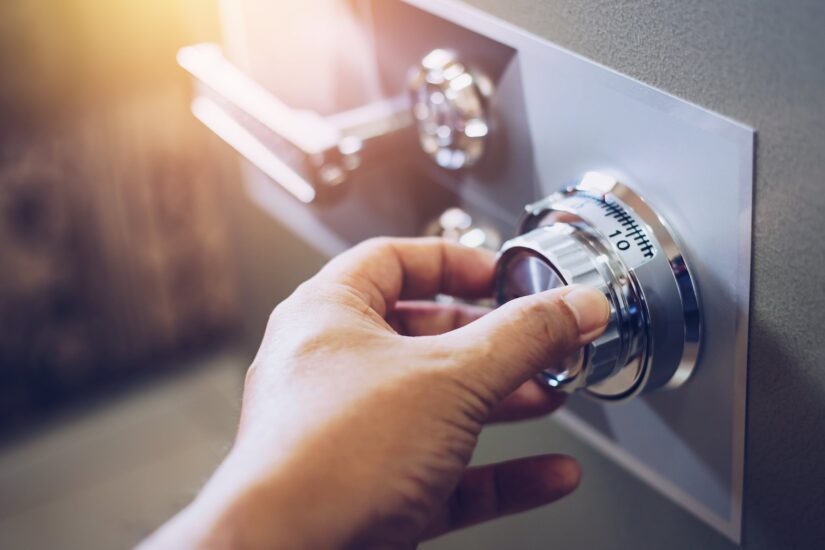 Our Safe Unlocking Services
Residential Safe Unlocking
If you find yourself locked out of your home safe, our residential safe unlocking services are just a phone call away. Our skilled technicians will promptly respond to your distress call and use safe unlocking techniques that prioritize the safety of your valuables.
Commercial Safe Unlocking
Many businesses in Cocoa Beach and Brevard County rely on secure new or used safes to protect sensitive information and valuable assets. Our commercial safe unlocking services cater to various industries, providing fast and reliable solutions to regain access to critical documents and assets.
The Beach Locksmith Safe Unlocking Process
Initial Assessment
When you contact us for safe unlocking or safe lock repair services, our team will begin by gathering essential information about the safe's make, model, and the issue you are facing. This initial assessment allows us to arrive prepared with the necessary tools and expertise to address your situation.
Safe Identification and Verification
Before proceeding with the safe unlocking process, we take extra precautions to verify your ownership of the safe. This step ensures that we only provide our services to authorized individuals.
Non-Destructive Techniques
Our locksmiths are trained in various non-destructive safe unlocking techniques. We carefully manipulate the lock or combination to regain access without damaging the safe's integrity.
Repair and Restoration
Once we have successfully unlocked your safe, our experts can provide any necessary repairs or maintenance to ensure the safe functions optimally. Our goal is to leave your safe in the same condition as before the lockout.
Advantages of Choosing Beach Locksmith for Safe Unlocking
Rapid Response and Emergency Services: At Beach Locksmith, we understand the urgency of safe lockouts and offer fast and reliable emergency response services. Our team is available 24/7 to assist you in your time of need.
Experienced and Trustworthy Technicians: Our locksmiths are highly trained, experienced, and background-checked professionals who prioritize your security and satisfaction. You can trust us to handle your safes with the utmost care and confidentiality.
State-of-the-Art Tools and Techniques: We stay up-to-date with the latest advancements in safe unlocking technology, allowing us to employ cutting-edge tools and techniques to unlock safes efficiently.
Customer-Centric Approach: Customer satisfaction is at the core of our business. We strive to exceed your expectations by providing exceptional service and ensuring you have access to your belongings in the shortest possible time.
Reliable Safe Unlocking Techniques Used by Professionals
Professional locksmiths are trained to use various safe unlocking techniques to efficiently and safely regain access to locked safes. These techniques prioritize preserving the integrity of the safe while minimizing the risk of damage. Below are some reliable safe unlocking techniques used by experts:
Dial Manipulation
Dial manipulation, or manipulation cracking, is a non-destructive technique used for combination safes. The locksmith carefully listens and feels for subtle clicks and changes in resistance while turning the safe's dial. By identifying the correct combination through this tactile feedback, the locksmith can unlock the safe without drilling or damaging the lock.
Lock Bumping
Lock bumping is primarily used for mechanical pin-tumbler locks found in older safes. A specially crafted bump key is inserted into the lock and then gently bumped with a mallet or similar tool. This quick, controlled impact causes the lock's pins to jump momentarily, allowing the locksmith to turn the key and unlock the safe.
Safe Scoping
Safe scoping involves using an optical device called a borescope to inspect the inside of the safe through a drilled hole. Locksmiths use this technique when they need to see the safe's internal components to diagnose the problem accurately. After identifying the issue, they can proceed with the appropriate unlocking method.
Safe Drilling
Drilling may be necessary when other techniques cannot be applied or are unsuccessful. However, drilling is considered a last resort and is done precisely to minimize damage. Locksmiths use specialized tools to drill into parts of the safe's locking mechanism, allowing them to manipulate the internal components and unlock the safe.
Radiological or Locksmith X-ray
Radiological or locksmith X-ray is an advanced technique to look inside the safe without drilling or causing damage. X-ray images reveal the location of the locking bolts, relockers, and other vital components, helping the locksmith determine the best method to unlock the safe.
Safe Impressioning
Safe impressioning is a delicate technique where a locksmith creates a mold of the lock's internal components. The locksmith inserts a blank key into the lock and gently manipulates it to transfer the impression of the lock's pins and tumblers onto the key. Using the impression, the locksmith can create a working key that unlocks the safe.
Manipulation by Listening
Similar to dial manipulation, manipulation by listening involves turning the safe's dial while carefully listening for sounds that indicate the correct combination. With practice and a keen ear, skilled locksmiths can successfully unlock combination safes using this method.
Electronic Safe Bypass
For electronic safes with keypad locks, locksmiths may use specialized tools or devices to bypass or reset the electronic code. This technique allows them to access the safe without causing physical damage.
It's important to note that safe unlocking requires specialized training, knowledge, and experience. Therefore, you should seek our professional locksmith services at Beach Locksmith when dealing with safe lockouts.
Let Our Trusted Safe Unlocking Brevard County Experts Resolve Your Safe Lockout
If you're faced with a safe lockout in Cocoa Beach or Brevard County, FL, don't hesitate to contact Beach Locksmith for expert safe unlocking services. With our experienced locksmiths, non-destructive techniques, and commitment to rapid response, we can help you regain access to your valuable possessions.
Avoid unnecessary stress and potential damage to your safe by entrusting the task to our skilled professionals. Call us now at (321) 341-2068 or reach us online for prompt and reliable safe unlocking solutions.